Apritaly attending the Vinitaly Roadshow in Shanghai, Xiamen, Chengdu…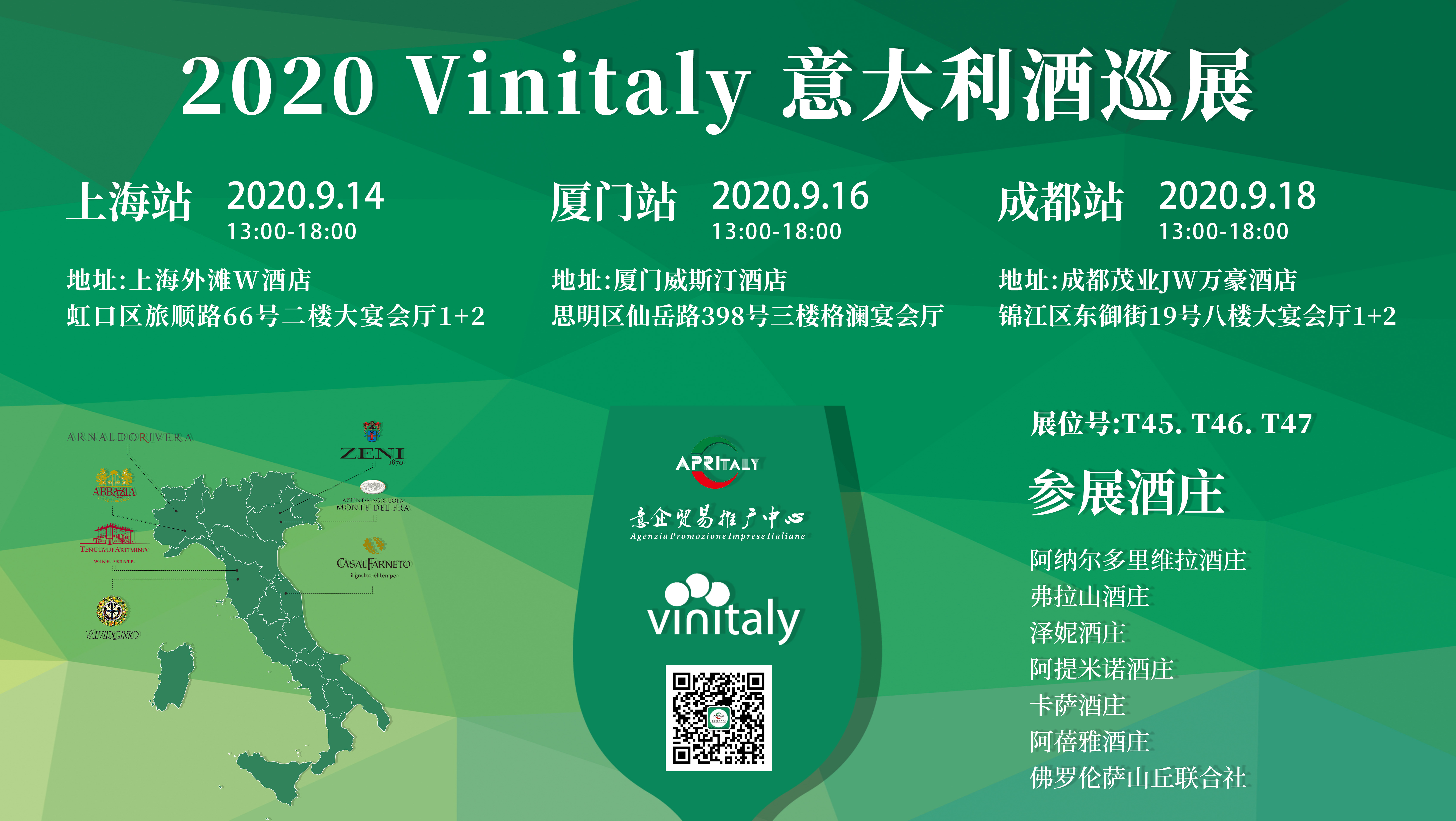 The Vinitaly China Road Show this year takes in Shanghai, Xiamen and Chengdu. It is a not to be missed occasion for learning about the future of demand for wine in China.
An interesting new feature focuses on technological innovation: a WeChat mini-app will be available for the Vinitaly China Roadshow before, during and after the event. So you can also visit the wines online with a click.
Therefore Apritaly also take part in the Roadshow and we will exhbit the wines from 7 wineries this time, which include 2 from Piemonte, 2 from Toscana, 2 from Veneto and 1 from Marche. There are fantastic red wines such as Barolos, Amarones, Chianti Classico… and also charming italian way whites such as dry Verdicchio di Castelllo di Jesi and Vin Santo di Chianti… Besides, Abbazia winery prepare some cool Spumante made of Moscato from Asti.